Today is the last day of the
Back to School 40% off Posters Sale
at my favorite place, Zazzle.
If you haven't taken a look at the amazing range of posters yet, what on earth are you waiting for?
I just ordered one for myself, in the large size of 34" x 21". I will have the oh-so-handy Mr. Redneck Hillbillies whip up a custom sized wood frame for it, probably similar to the one shown and proudly hang it over my fireplace.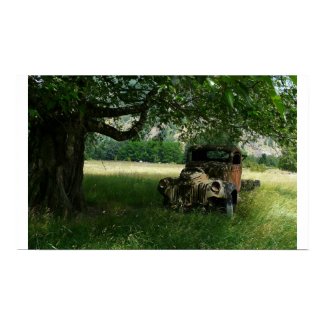 Put out to Pasture
by
CountryCorner
See other
Antique Posters
I really like this photo because it speaks to me of times long, long LONG before I was here, and of simpler days out in the country. It may be a little on the dark side, but I'm sure I'll be happy with it if Zazzle's printing is really as high quality and professional as everyone says it is. I can't wait! WOOT!