I just downloaded a 10 day trial program for a watercolor/charcoal sketch type effect that can be used on photographs, and tried it out on a couple pictures I had on my computer tonight to see what it could do with my limited graphic abilities.
I chose two images on my computer that I was not entirely happy with for whatever reason, that I won't ever use on products as the original photo. I wanted to see if this new program could save the numerous snapshots that don't make the cut in my eyes. You'd be shocked to see some of the rubbish that people will slap on a T-shirt - burying all the good, quality designs from talented folks.
Hmmm... I sure hope these don't fit into that rubbish category!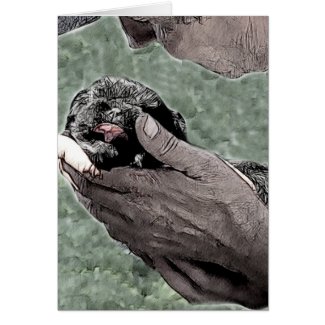 Puppy Love - Hold me Close
by
CountryCorner
Create a
custom note card
onine with zazzle.com
and one of my dogs, my dear sweet Blue (aka boo, boober, bloober baby... she's a little spoiled!)
I of course like the Australian Shepherd one the best.What a cutie patootie my little Blooobie is.