Ok, so I'm deviating even further from Redneck or Hillbilly with my latest creation.... but I thought this one was just too cute.
The photograph was taken by the little kidlet and her friend - I *loved* the photo and had to immediately try to put it on a T-shirt.
(...Because that's what I do now. Everything I see, hear, and even smell has me asking myself... "Can that go on a t-shirt?")
This is what I came up with:
and the original photo on a mousepad: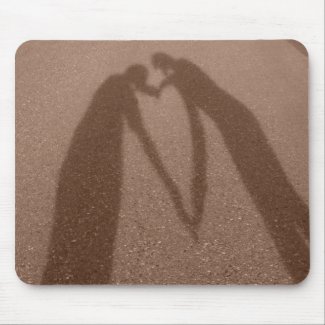 Best Friends Shadow Heart
by
RedneckHillbillies
Browse other
Heart Mousepads
I'm thinkin' this design might be useful for greeting cards, fridge magnets, buttons.....
All proceeds from the sales of products containing her photo will go to purchasing the photographer Kidlet a cellphone :D