I love my job.
I cook beer at the local U-brew brew your own type place in town for a few hours, two or three times a week.
I ain't there for the money, because it doesn't pay much and I could make more working with the Mr. or some days even at home clicking away at the computer. I ain't there for the social aspect of it either, since I am a quiet, reserved type person that doesn't play well with others. Plus, I'm tucked away beside a cooler and behind stacks of merchandise so even if I wasn't completely anti-social the opportunity doesn't present itself often to interact with the beer drinkin folk.
I'm here for the beer!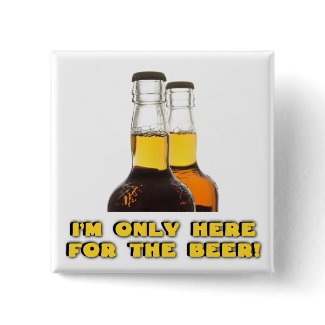 Here for the BEER!
by
RedneckHillbillies
See more
Beer Buttons
I love the whole process of homebrewing. The smell of the malt and hops as they bubble together and meld perfectly in the copper kettles, the bubbling, rising yeast that turns what looks like swamp water into pure magic. The fast pace of measuring ingredients, rinsing fermenters, and managing four kettles to maintain a good boil in timed intervals keeps me HOPping. It's a play job, and the fact that I don't need to be there but I choose to be there makes it much more enjoyable. I like that.
Ales, Lagers, Pilsners... Mr. Redneck Hillbillies (aka Bubba) loves the crisp and refreshing light lagers the best. I think he must be 98% beer, instead of water.
People might not like me, but they sure do like what I can do. With the nicer weather finally here, more people are thinking it might be nice to have a few cold brews in the fridge for summer get togethers.
So that begs the question - Got BEER?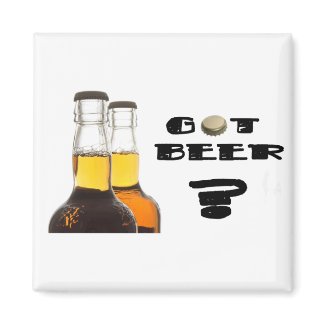 Got Beer?
by
RedneckHillbillies
Browse
Got beer Magnets